September
Germany, Diplomacy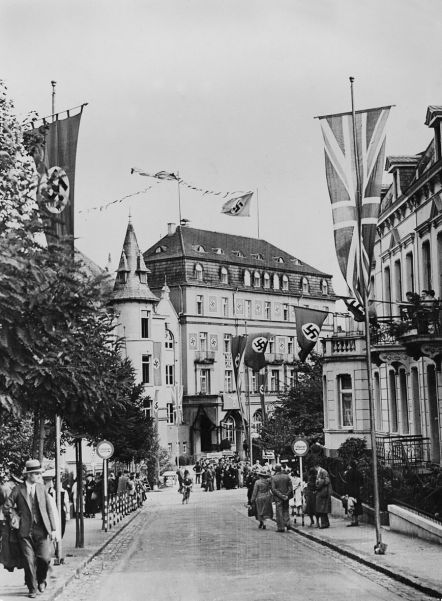 British prime minister Chamberlain meets first with Hitler at Godesberg, then with Daladier and Mussolini at Munich, where they agree that the Sudetenland should go to Germany (see box right). This signals the collapse of the army generals' plot against Hitler's regime.
5-12 September
Nazi Party, Rallies
Party Rally of Greater Germany.
27 September
SS, Waffen-SS
SS Totenkopf units are moved into the Sudetenland to reinforce the frontier guards and provide the cadre for the Sudeten Free Corps, whose overt mission was the protection of the German minority and covert mission the maintenance of disturbances and clashes with the Czechs.