4-10 July
Eastern Front, Crimea
The siege of Sebastopol ends with the Germans capturing 90,000 troops.
Sea War, Arctic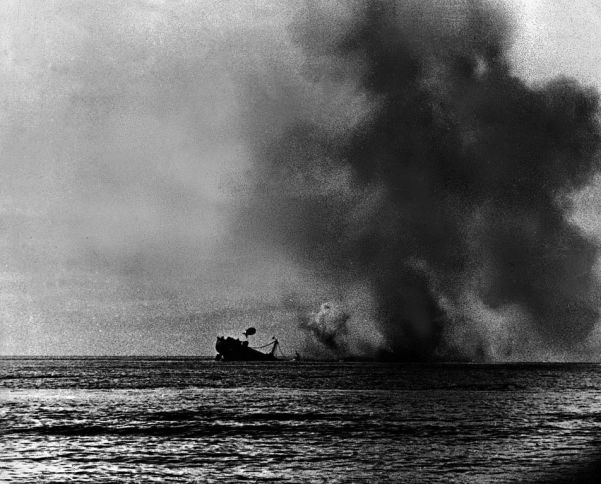 British Admiral of the Fleet Sir Dudley Pound gives a disastrous order for the PQ-17 convoy to disperse after air and U-boat attacks. The escorts therefore withdraw, leaving the convoy's isolated merchant ships vulnerable. PQ-17 loses 23 vessels out of 33 and enormous amounts of supplies during renewed German attacks.
13 July
Eastern Front, Caucasus
Adolf Hitler orders simultaneous attacks on Stalingrad and the Caucasus, despite the strain this causes to his armies. Army Group B's advance toward Stalingrad is slowed after Hitler redeploys the Fourth Panzer Army to Army Group A's Caucasus drive. He believes Army Group A will not be able to cross the Don River without reinforcements. Field Marshal Fedor von Bock, leading Army Group B, is later dismissed for opposing this. The divergence of the two groups creates a gap through which Soviet forces are able to escape.
21 July
Politics, United States
Admiral William Leahy becomes the president's personal chief-of-staff. In this role he is closely involved in key military decisions.
23 July
Eastern Front, Ukraine
The city of Rostov is taken by Germany's Army Group A, which then crosses the Don River and makes a broad advance into the Caucasus.