3 April
Air War, Norway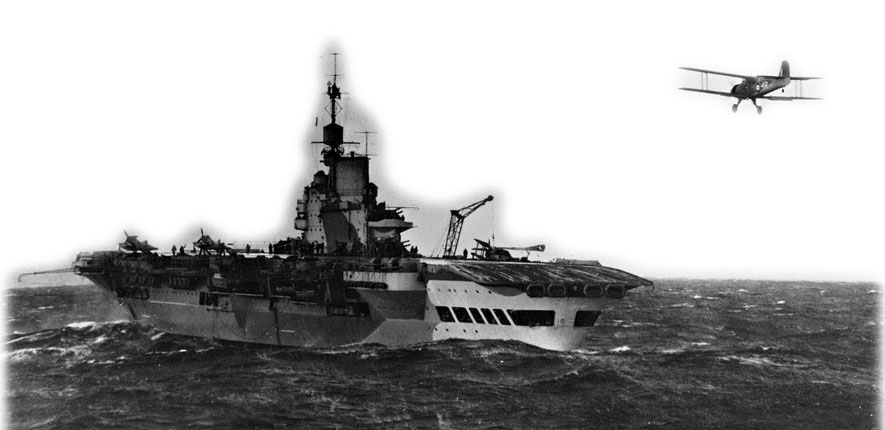 The German battlesiph Tirpitz has been damaged in Altenfiord, Norway, by Royal Navy aircraft flown from the British carriers Victorious and Furious. Tirpitz has been hit 14 times, which means that it will not sail again for several months.
4-13 April
Far East, India
The first stage of the Imphal battle has ended. The Japanese have failed to destroy the Allied defense line. The British IV Corps, now concentrated around Imphal, can turn its attention to the destruction of the Japanese. By April 13, the Japanese have been ejected from Nungshigum, one of the hills commanding the Imphal plain, and their 15th Division is being harried down the road to Ukhrul.
5 April
Eastern Front, Ukraine
The Soviet 3rd Ukrainian Front captures Razdelnaya station and cuts the local German forces in two, one of which is forced to withdraw toward Odessa and the other toward Tiraspol.
6-11 April
Far East, Burma
Japanese forces attack the Chindit fortified position at 'White City,' which is subsequently evacuated.
8 April
Eastern Front, Crimea
General Fedor I. Tolbukhin's 4th Ukrainian Front (470,000 men, 6000 field guns and mortars, 560 tanks and self-propelled guns, and 1250 combat aircraft) begins the liberation of the peninsula. The German and Romanian forces defending the region as part of the Seventeenth Army can muster only 200,000 men, 3600 field guns and mortars, 200 tanks and self-propelled guns, and 150 aircraft.
9 April
Eastern Front, Ukraine
The Soviet 3rd Ukrainian Front reaches the outskirts of Odessa.
12 April
Politics, Romania
In reply to a Romanian mission regarding the conditions for an armistice between Romania and the Soviet Union, Moscow demands that Romania break with the Germans, that its forces fight alongside the Red Army, and insists on the restoration of the Romanian and Soviet border. It also calls for reparations for damage inflicted on the Soviet Union by Romania, freedom of movement through the country for Soviet and other Allied forces, and the repatriation of Soviet prisoners. The Romanians reject these conditions and remain with the Axis.
15 April
Air War, Europe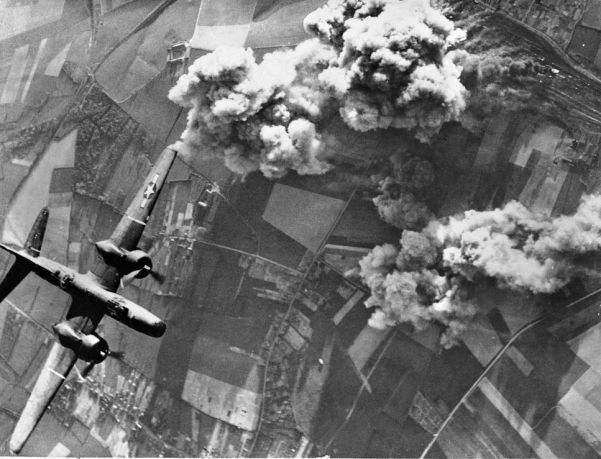 The US 8th Army Air Force and RAF Bomber Command decide to switch bombing from German urban centers to railroads in Belgium and France to prepare for the forthcoming Allied invasion by preventing German reinforcements reaching the Front.
A force of 448 Flying Fortresses and Liberators of the US 15th Army Air Force, escorted by 150 Mustang fighters, also attacks the oil fields at Ploesti and the Romanian capital, Bucharest. During the night the RAF bombs the railroad lines at Turnu Severin in Romania.
22 April
Pacific, Papua New Guinea
General Douglas MacArthur, leading a 52,000-strong Allied invasion force, makes an amphibious landing in Hollandia, northern New Guinea. Hollandia will be the base for the next phase of MacArthur's Operation Cartwheel, which is designed to drive the Japanese from northwest New Guinea.